Former Real Madrid star Rafael van der Vaart has opened up on the 'biggest mistake' of his career.
The Dutchman was heralded as one of the brightest talents in European football in his time at Ajax after emerging through the club's famous academy system.
After six years in Amsterdam, he joined Bundesliga side Hamburg in 2005, as his star continued to rise.
However, in 2007, he was heavily linked with a move to Spain, after hinting at a desire to play in La Liga.
Despite interest from Los Blancos and Valencia, Hamburg remained determined to hold on to van der Vaart, as the midfielder looked to push for a way out.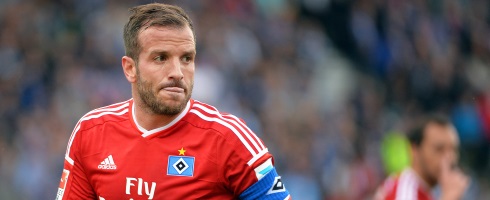 He opted to conduct a controversial interview with Diario AS, including a picture holding a Valencia shirt, in an attempt to secure an exit.
Van der Vaart was booed by the Hamburg fans in the aftermath, as their captain returned to action, and stayed on for the 2007/08 campaign.
He eventually make the jump to La Liga, joining Real Madrid in 2008, before an impressive spell at Tottenham, but his failed bid to leave Hamburg sticks in his mind.
"Without a doubt, my biggest mistake was the photo holding a Valencia shirt, and trying to force my move to Spain with it," as per quotes from Diario AS.
"How stupid of me? I totally deserved the constant whistling from the Hamburg fans in the next game against Leverkusen, and it's still in my head."
Images via Getty Images