Rarely have a club and a footballer been so closely associated as Manchester United and Frenkie de Jong, without the footballer ever wanting to go there. For the duration of last summer, the Dutch midfielder's proposed move to Old Trafford was a topic of dicussion though.
It still lingers around the player, and even his fiancee, Dutch designer Mikky Kiemeny. While conducting a question and answer session on Instagram, she was asked 'When is Frenkie coming to Manchester?'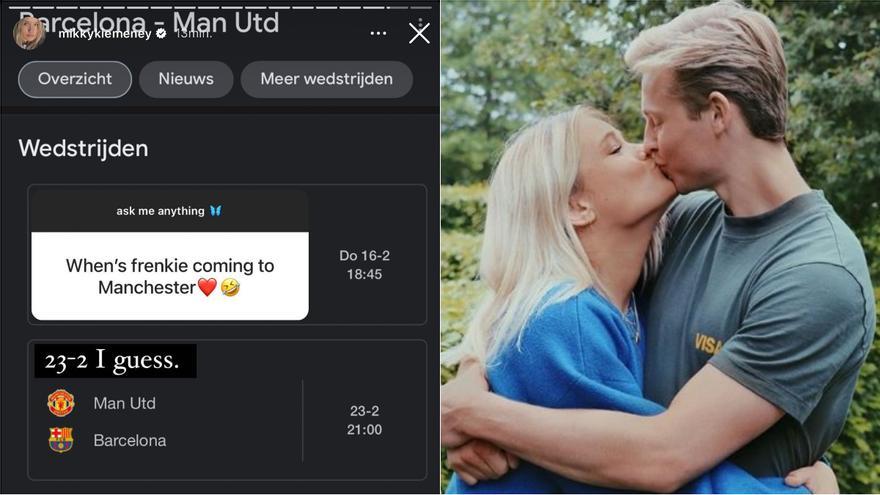 As highlighted by Sport, Kiemeny referenced the fact that Barcelona travel to Old Trafford in the second leg of their Europa League playoff tie with '23-2 I guess;'.
With Barcelona potentially in need of a major sale in the summer, it would be no surprise to see de Jong linked with an exit in the summer again.
However in December Sporting Director Jordi Cruyff claimed that the moment had passed to speak about the sale of de Jong. The 25-year-old has struggled for form in recent seasons, but has looked for more comfortable this campaign and has been producing good performances since returning for the World Cup, assuring his place in the team.