Atletico Madrid boss Diego Simeone has reopened speculation over his long term plans.
The Argentinian is the longest serving head coach in La Liga, and reportedly the highest paid in world football, with his current deal running until June 2024.
Simeone has revived Atletico since taking charge of the club 2011, turning them into genuine challengers to the dominance of Real Madrid and Barcelona.
Under his leadership, Atletico have won two league titles, in 2014 and 2021, with the former coming as their first league win since 1996.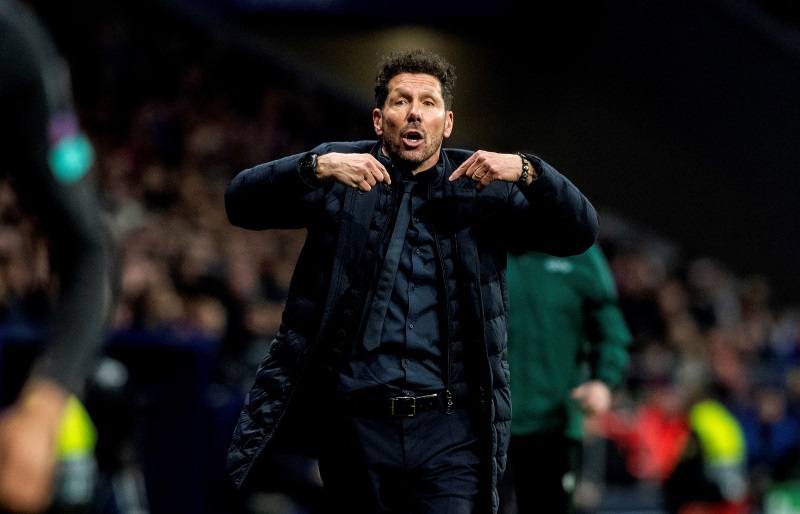 Alongside domestic glory, he also won two Europa League titles, in 2012 and 2018, and lost twice to Los Blancos in Champions League finals, in 2014 and 2016.
However, his time in Madrid is potentially coming to an end, after stalling on a contract extension, and the 52-year-old could be tempted by a new challenge elsewhere.
"We're sad not to still be in the Copa and Champions League, but I'm at peace, and that's the best a person can ask for," as per reports from Marca.
"Since arriving at the club, I have given everything. I will always give everything, until the last day I am here.
"I have one and a half years left on my contract, and I will give everything until the last day, and I am very excited for that."
Atletico head into their weekend clash with neighbours Getafe trailing league leaders Barcelona by 16 points meaning Simeone's main focus is securing Champions League qualification in the coming weeks.