Atletico Madrid fans have been in the headlines for all the wrong reasons this season and now have stained the name of the club once more with a gruesome incident.
During the first Madrid derby of the season, multitudes were seen singing 'Vinicius, you are a monkey' outside of the Civitas Metropolitano ahead of the game. An incident that went largely unpunished.
Now Vinicius has been the object of their hatred once more. Ahead of their Copa del Rey quarter-final at the Santiago Bernabeu, Atleti fans hung a banner from an overpass with the slogan 'Madrid hates Real'. Hanging below that banner was a mannequin, wearing a Vinicius Junior shirt.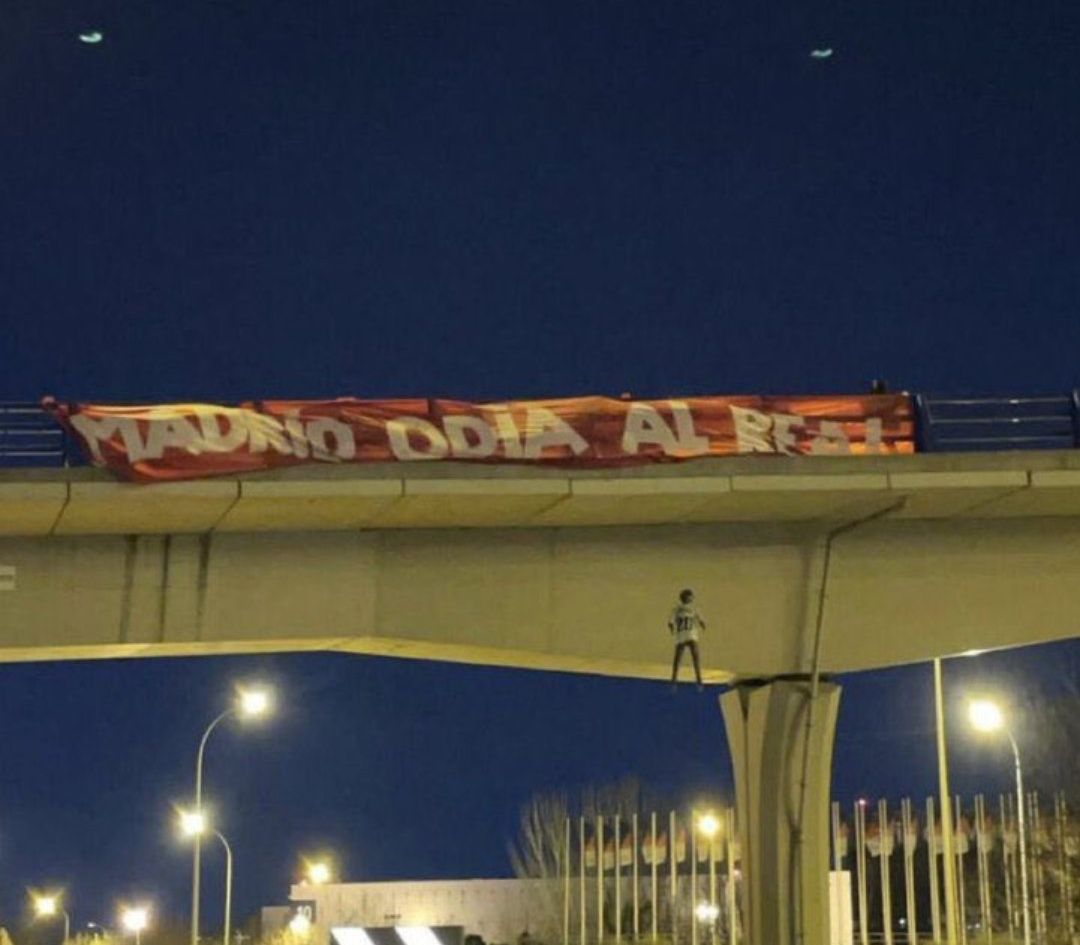 It remains to be seen whether any action will be taken, as the video circulates on social media.
The 'Frente Atletico' group are likely behind the incident. With ties to the far right and a history of violence, the group remain highly active. Posters from Frente Atletico have been hung around Madrid with the same slogan, as per Diario AS.
Han colgado de un puente un muñeco con la camiseta de Vinicius.

Vergonzoso lo de la afición del Atleti 🤮 pic.twitter.com/IMp58h9Gjo

— Real Madrid 🤍 (@MadridismoreaI) January 26, 2023
This is the latest incident that should demand serious action from both the authorities and Atletico Madrid to clamp down on Frente Atletico, if indeed it was that group, as these incidents stain both the club and Spanish football.