There was no shortage of narratives flying around the Copa del Rey final last night, as Real Betis secured their third trophy in their history.
Chief amongst them was the victory for Joaquin, who at 40 years old won the Copa del Rey again with Betis 17 years after doing so in 2005.
It was also a first major trophy for Manuel Pellegrini in Spain, Intertoto Cup aside, who has now won honours in every country he has managed in apart from China.
There was a less-publicised story doing the rounds after the final whistle though. Many pictures emerged of 22-year-old left-back Juan Miranda as a young Real Betis fan ahead of the 2005 Copa del Rey final.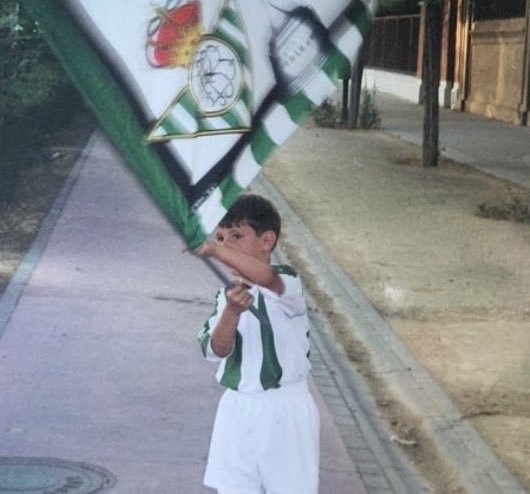 After a spell with Barcelona and a loan move to Schalke, Miranda returned to Real Betis last season (initially on loan) to represent his boyhood club.
As it happened, it fell to Miranda to take the decisive penalty. Coming on at half-time in extra time for Alex Moreno, Miranda took the fifth penalty to win the Copa del Rey final.
In a tale that could scarcely be dreamed up by Miranda himself, football showed its capacity to provide incredible stories. Falling to his knees and breaking down in sobs immediately after, it's hard not to feel a human connection to Miranda in that moment, with everything it clearly meant to the player.
🎶 ¡¡CAMPEONES, CAMPEONES… OE, OE, OE!!

🏆 Conquistar la #CopaDelRey siempre es increíble, pero si a eso le sumas que ha sido en tu casa, Sevilla, y con tu afición delante, las emociones se multiplican por 1000.

⚪🟢 ¡¡NOCHE HISTÓRICA PARA EL @RealBetis!! pic.twitter.com/DTm8PdmZ8r

— RFEF (@rfef) April 24, 2022
💚💚 ¡El penalti de Juan Miranda que da la Copa del Rey al Real Betis!

(🎥 @DAZN_ES) pic.twitter.com/kAyHasjRap

— Sphera Sports (@SpheraSports) April 23, 2022
🏆 Real Betis win the Copa del Rey! 🏆

Juan Miranda with the winning spot kick for Manuel Pellegrini's team 🟢⚪ pic.twitter.com/piEaspt8Ar

— Premier Sports (@PremierSportsTV) April 23, 2022