Atletico Madrid forward Luis Suarez took to social media on Sunday to defend his former teammates Neymar Junior and Lionel Messi.
The three together were good friends during the spell they shared at Barcelona, as they formed one of the most lethal trios in footballing history.
That brought them a Champions League and two league titles together before Neymar departed for Paris in 2017.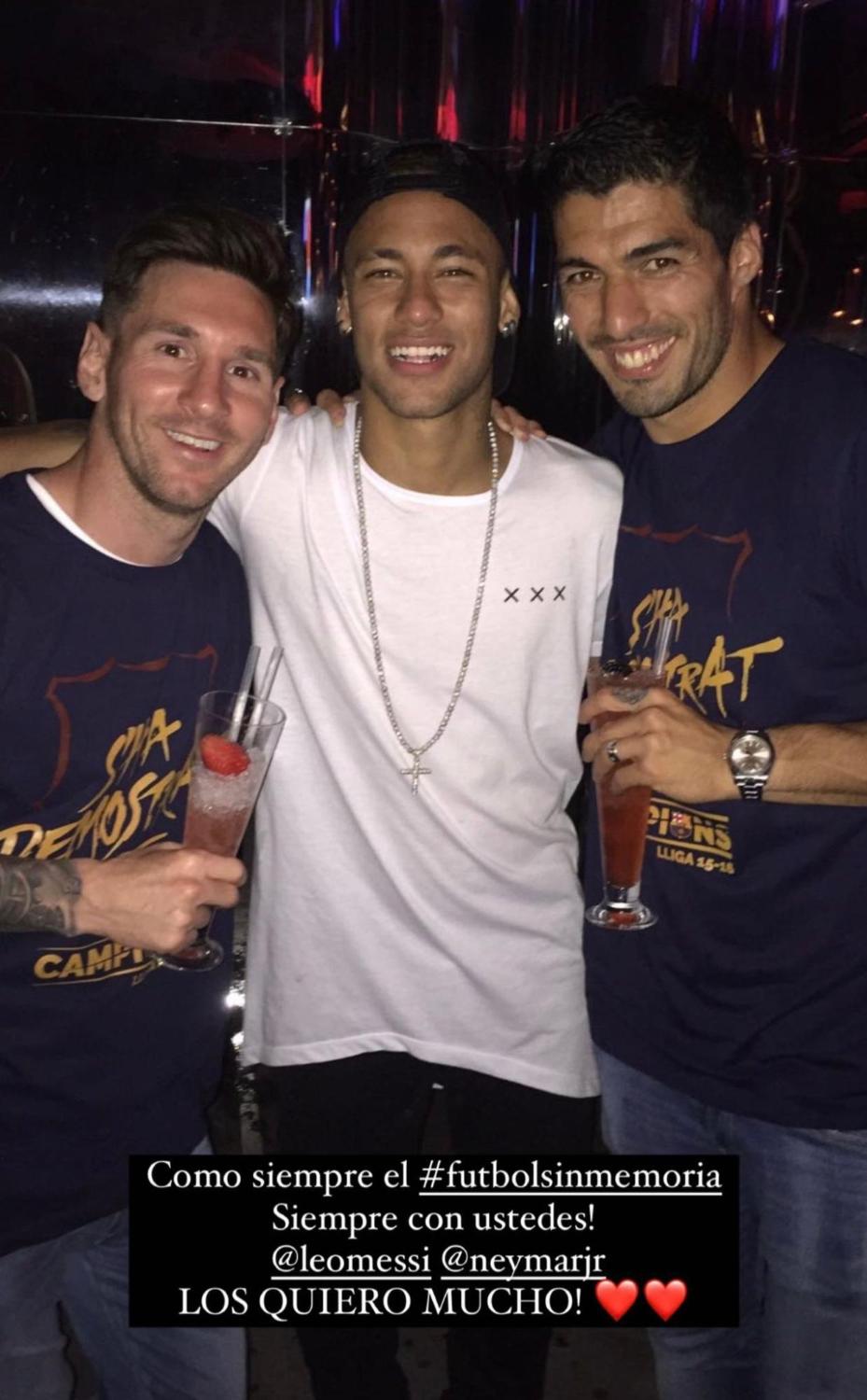 After being eliminated by Real Madrid in the Champions League, Paris Saint-Germain fans were vociferous in their distaste for Messi and Neymar. As the announcer read out the teams, both were whistled and booed by the crowd.
Luis Suarez posted a picture of the three of them on his Instagram shortly afterwards, with the following caption.
"As always, football without memory. Always with you Neymar and Messi. I love you a lot."
Rumours have been circulating that Neymar may exit the club in the summer, as part of clear-out in Paris. Either way, it's a delicate time for the former tridente.
Image via Luis Suarez's Instagram.