Lionel Messi won the seventh Ballon d'Or of his career on Monday evening, but not everybody was in agreement that he deserved it. Many argued that Robert Lewandowski was more deserving. Jorge Messi, Lionel's dad, had a succinct response for those of that opinion. "Blah, blah, blah," he wrote on Instagram. "Continue".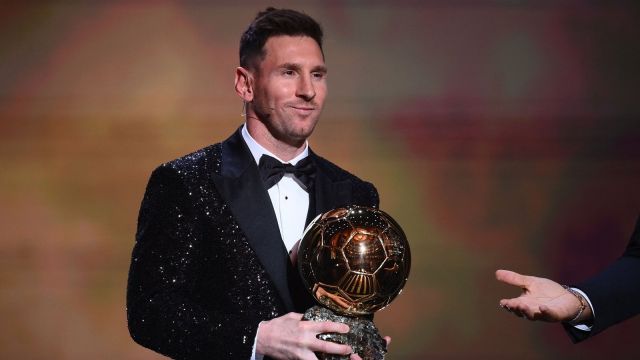 Messi led Barcelona to the Copa del Rey last season, scoring twice in the final and earning the man-of-the-match award as Barcelona beat Athletic Club 4-0 at La Cartuja. He then inspired Argentina to their first major title since 1993, delivering four goals and five assists in 360 minutes of football as Argentina won the Copa America. They beat Brazil in the final in Rio de Janeiro.
Since then, however, it's fair to say he hasn't been playing to his usual standard. He joined Paris Saint-Germain on a free transfer late in the summer window after it became apparent Barcelona couldn't afford to renew his contract. Since arriving at Parc des Princes, he's scored four goals and delivered three assists in 12 appearances across Ligue Un and the Champions League.