Rafa Nadal has backed Karim Benzema to win the Ballon d'Or. The Spanish tennis legend, a well-known Real Madrid supporter, took to Twitter on Tuesday to back the Frenchman to come away with European football's top prize for 2021.
"My admiration as a player, his commitment to the sport and his professionalism at his age," Nadal tweeted. "Good luck – with my support – for the 2021 Ballon d'Or."
Mi admiración como jugador, el compromiso con el deporte y profesionalidad a su edad. Suerte y mi apoyo para el balón de oro de 2021 @Benzema #balondeorobenzema #balondor #balondeoro

— Rafa Nadal (@RafaelNadal) October 26, 2021
Benzema, 33, is the best player in La Liga now that Lionel Messi has departed for Paris Saint-Germain and has been on fire since the beginning of the season. He's recorded nine goals and seven assists in nine La Liga appearances so far this term.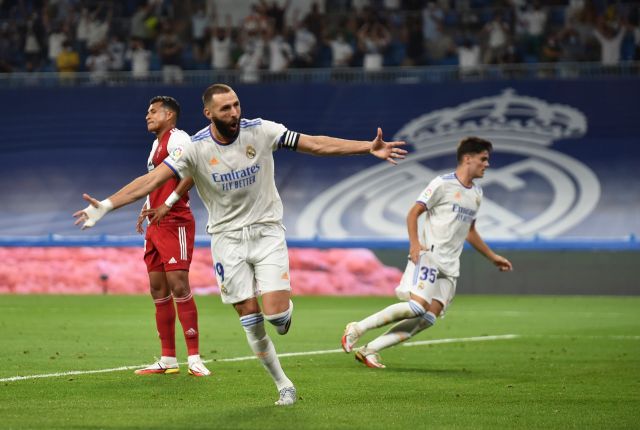 Madrid are second at the time of writing, a point behind Real Sociedad and level with third-placed Sevilla. Benzema is integral to their plans, and the sentiment in the Spanish capital is that he deserves to win the Ballon d'Or ahead of other frontrunners Messi, Roberto Lewandowski, Jorginho and Cristiano Ronaldo.
Nadal, widely considered to be one of the greatest tennis players of all time, was born in Mallorca and has become a Spanish icon. He's won 20 Grand Slam men's single titles, an all-time record shared with Roger Federer and Novak Djokovic.