La Liga president Javier Tebas has accused Manchester City and Paris Saint-Germain of "financial doping" due to "oil or gas money".
The boss of the top two divisions in Spanish football was speaking in relation to the economic impacts of Covid-19 and the ramifications that the pandemic was having on spending within the sport.
Tebas claimed that all clubs across football were struggling to invest at their pre-pandemic levels but insisted that the English league leaders and current French champions were different due to their ownership structure and access to funds.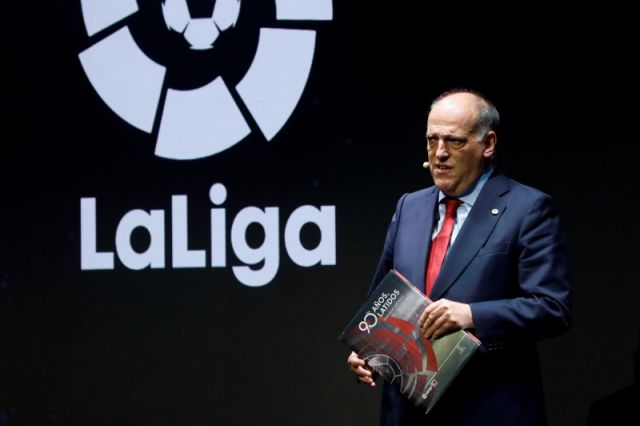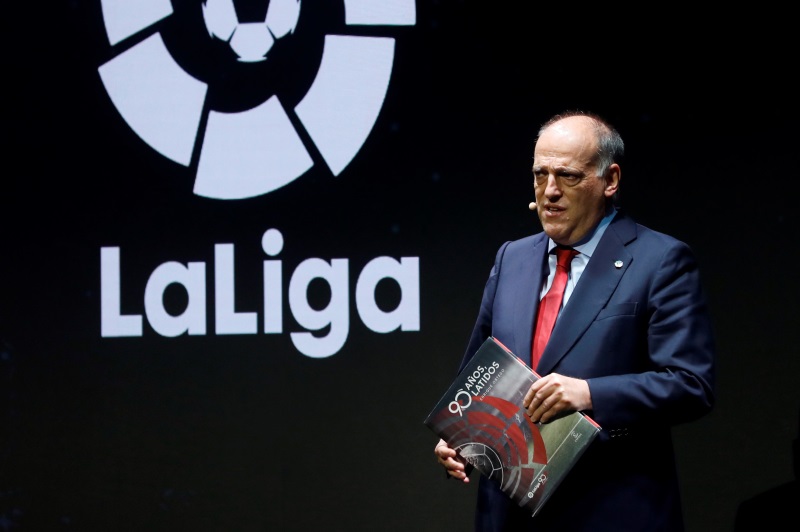 Indeed, the chief of La Liga went further and claimed that "financial doping" was the reason for City and the Parisians to be able to outspend rivals – something which impacts upon Spanish giants such as Barcelona and Real Madrid.
Tebas told reporters on Tuesday, in quotes carried by Marca: "The prices that are spoken of over certain players are very difficult to pay except the state-owned clubs like PSG and Man City that sign with oil or gas money. They are the only ones that could do such operations in a tricky way. There is €8,000m less in the market. I see that a PSG or City appears (spending money) because of their financial doping, but not in the rest of the teams.
Javier Tebas moves to one of his favourite topics now: "state-owned clubs like PSG & Man City". Unlike other clubs, they're able to keep "buying the best players because they're financed by the oil industry and their special, not strictly legal funding methods"!!

— Matt Slater (@mjshrimper) March 2, 2021
"I have little confidence in FFP. There should be greater compliance with the rules of economic control. I believe that it is necessary to demand that what their norms say be fulfilled. PSG and City were sanctioned by UEFA. My concern I do not know if it is UEFA or TAS. There is a juggernaut in a series of decisions that must be investigated. UEFA sanctioned and then the CAS and lifted it. It cannot be that the institutions make the effort. The TAS needs an investigation of what is happening with many decisions."
Back in July, Tebas claimed, as quoted by BBC Sport, that "everyone knows" Manchester City had flouted FFP regulations and stated that the Court of Arbitration for Sport "did things badly" in order to allow the club to participate in this season's Champions League, after UEFA had initially banned the club from participating for two seasons.