16 of the 20 clubs in La Liga have had their budgets reduced following the conclusion of the January transfer window with Barcelona losing €35m.
The full amounts are outlined by Marca, with Barcelona news seeing their club's budget reduced by 9.31 percent from €382.7m to €347m.

The club to suffer the biggest differential fall was Atletico Madrid, who lost 14.01 percent of their budget from €252.7m to €217.3m.
There is more positive updates for Real Madrid news, as their budget increased marginally – by 1.03 percent from €468.5m to €473.3m.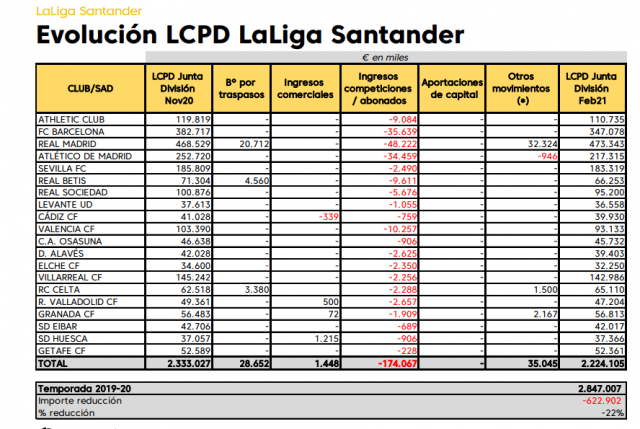 Celta Vigo, Huesca and Granada were the only other three clubs to increase their budget.
Valencia, Real Betis and Athletic Bilbao also suffered notable losses – 9.92 percent, 7.08 percent and 7.58 percent respectively.
It is outlined by the report that clubs have now lost a total of €2,000m combined due to the impact of Covid, with the financial ramifications now being keenly felt.