Barcelona travel to Elche in La Liga tomorrow afternoon and will be hoping to put in a strong performance and gain a strong result after an unconvincing victory over third-tier UE Cornella in the Copa del Rey this past week as well as their Supercopa de Espana final defeat to Athletic Bilbao.
Barcelona dropped to fourth in the league table on Saturday, leapfrogged by Sevilla after their 3-0 defeat of Andalusian rivals Cadiz. Victory could, depending on Real Madrid's result at Alaves this evening, put the Blaugrana second.
Elche, on the other hand, are at the opposite end of the table. The newly-promoted side are currently in the relegation zone, a point off Alaves and safety. They could go as high as 15th if results go their way and they beat Madrid.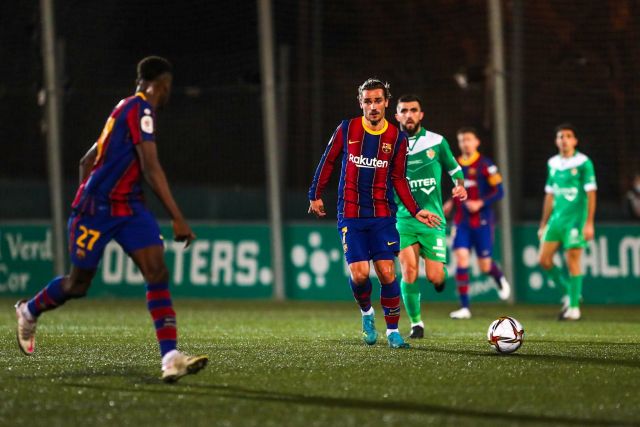 Ronald Koeman, speaking in his pre-match conference the day before the game, assured that his charges wouldn't allow themselves to get complacent against their lowly hosts.
"It's very competitive," Koeman said in comments carried by Marca. "There are no easy opponents and there's a very tight schedule. On top of that, we've played three extra-time periods, which tires the team.
"This is the seventh game away from home. We've had many trips, games at 21:00. Luckily we play tomorrow afternoon, and we can put out an eleven with a spark and a strong mentality."
The Catalans missed two penalties against Cornella, leading many to question their penalty-taking ability when captain Lionel Messi is absent. The Argentine will miss tomorrow's clash as he's still serving his suspension after getting sent off against Athletic.
"If you're analysing the issue of penalties, we've shot 12 this season and missed seven, including the Supercopa," Koeman said. "That's a lot, too many. If Leo, who's first choice, isn't present, we need other players who have quality and who can score penalties.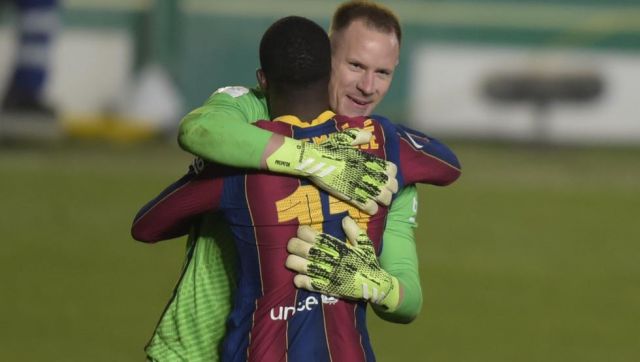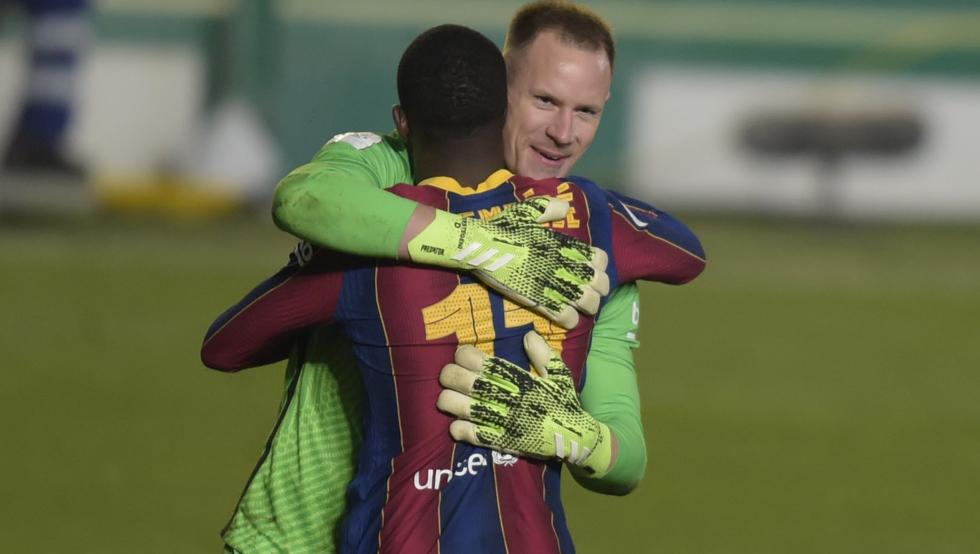 "We've practiced them yesterday and today. The public isn't there, so there's no pressure. There's no doubt it cannot be accepted, we have to do something."
Koeman has raised eyebrows in some quarters due to his forthright manner in front of the press. He's candid and open about his opinions on his team, not one to sugar coat or mollycoddle. For the Dutchman, it's part and parcel of being at a club as big as Barcelona.
"If I say positive things, you don't [broadcast them]," Koeman said. "The attitude of the team the other day was ten out of ten, and I hope you [broadcast that]. Being a Barcelona player must be demanding. I criticise, but always with respect. I'm not going to break anyone, I help my players with everything."