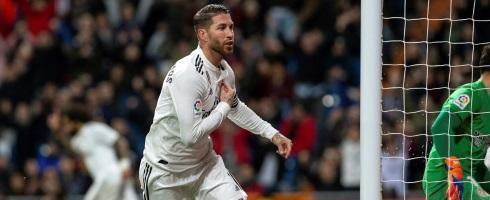 Real Madrid have begun preliminary contract negotiations to extend skipper Sergio Ramos' current deal at the Santiago Bernabeu.
The 33-year old is under contract at the Santiago Bernabeu until the end of the 2020-21 campaign, however he is reportedly keen to agree an extension until 2023 in the coming weeks.
However, according to reports in Marca, the club are only looking to offer a one-year extension to the Spanish international.
Real Madrid's club policy involves offering 12 month rolling deals to all players over 30, however they may consider making an exception for their long serving club captain.
Ramos wants to agree his club future before the start of Euro 2020, and an announcement on his future is expected before the end of the current season.
The veteran centre back has 635 appearances for Los Blancos, since joining the club from Sevilla in 2005, before going to win four La Liga and Champions League titles in the Spanish capital.
He is currently fifth on the list of all time Real Madrid appearance makers in all competitions, and he should overtake fourth placed Santillana before the end of 2019-20.