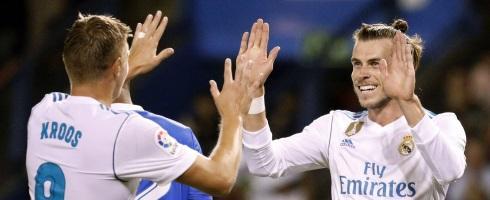 Real Madrid star Gareth Bale is set to lose his EU player status at the club mid way through next season, as per the current Brexit deal.
The Welsh international, who is under contract at the Santiago Bernabeu until 2022, will lose his position as an EU squad member, when the UK ends it transition period as part of the ongoing Brexit process.
According to reports in Marca, the club are already taking steps to address the situation, with Bale's rights secured until the end of 2020.
From there on, the situation is dependent on the future relationship between the UK and the EU, based on the Withdrawal Agreement, which expires in less than 12 months time.
If no deal is reached, Bale will join Casemiro, Vinicius Junior, Rodrygo Goes and new signing Reiner Jesus as the fifth non-EU player in the Real Madrid squad.
Currently La Liga guidelines stipulate that only three non-EU players can be included in a matchday squad at one time.